The Terra Lodge patio is equipped with a long swimming pool, which is ideal for a refreshing dip or a few invigorating strokes.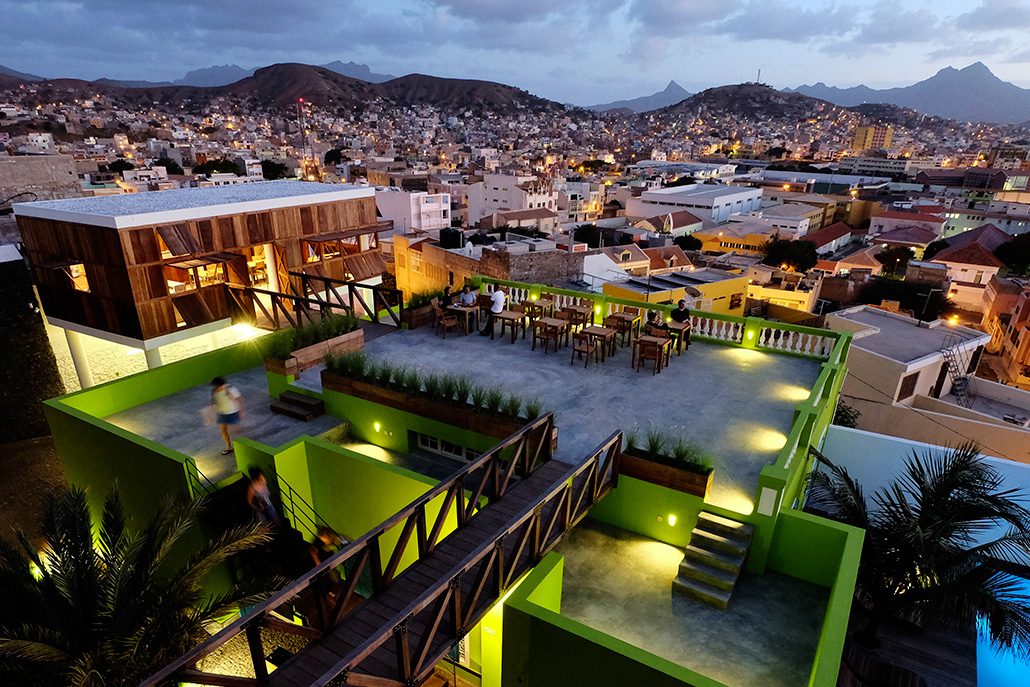 The terrace is the ideal place to enjoy a breakfast, a cocktail or simply to admire the panorama of the bay of Mindelo.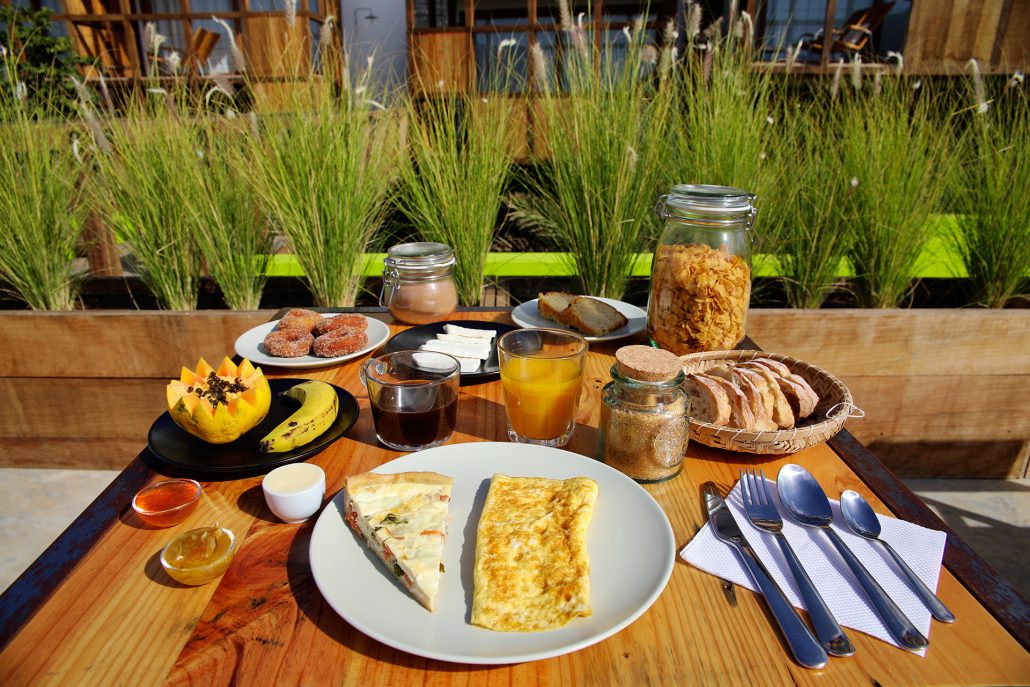 Breakfast is based on local products, home-made pastries, Santo Antao cold meats and jams, locally roasted and ground Fogo coffee, garden-grown herbal tea, bread, butter, omelette, seasonal fruits and juices, and home-made yoghurt.
On the panoramic terrace, the bar opens from 3 to 10 p.m and offers a variety of cocktails, rums and à la carte snacks.